2 - External Hard Drives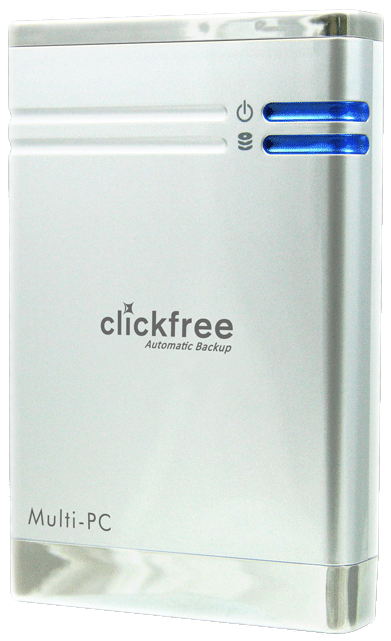 The great thing about the external hard drives is that you can
customize your back-up to include photo, music, office and
other formats. The hard drives are incredibly easy to use and
are pre-set (already set to NTFS file format) to maximize the
capacity of the drives.
120 GB External Hard Drive

160 GB External Hard Drive
Technical Support
Technical Support is available Monday - Friday,
from 9:00 AM - 6:00 PM EST.
There is a toll-free number for Technical Support.
The wait time in less than 1 minute until you reach a
support staff specialist. The technical support staff are
patient, knowledgeable and will help you resolve any issue you have with the Clickfree products.
Availability
The external hard drives are available on QVC and at QVC.com.
The DVD's are available at Best Buy.

Note: The products do not support MAC, Windows 98 or Windows ME.