Walt Disney
Pictures Presents
Race to Witch Mountain
by Sonny Davé - editor
****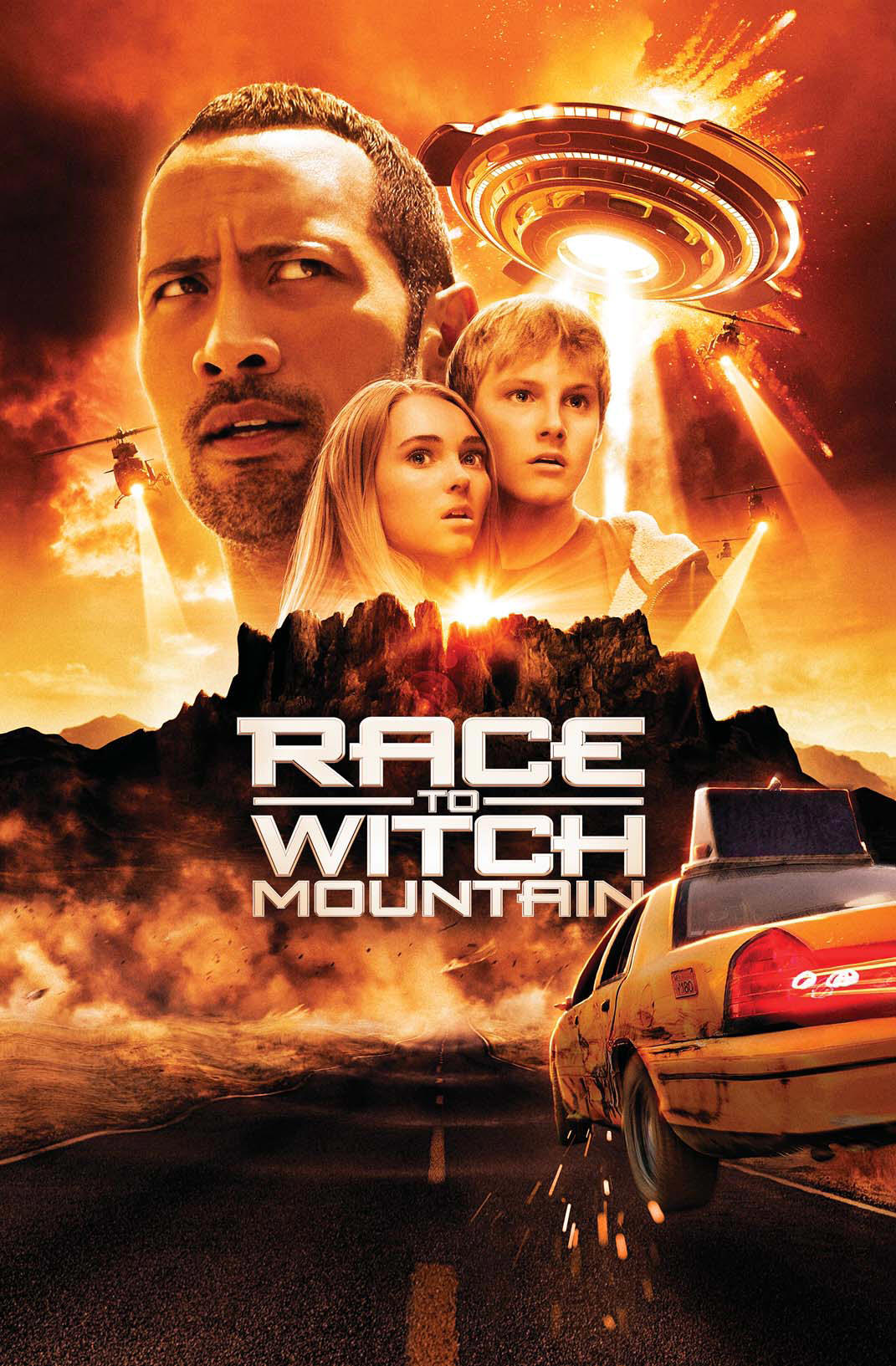 My 9 year-old son and I went to the screening of Race to Witch Mountain Monday night in New York City. The movie was non-stop action with a sprinkling of humor for the adults. This is a fun, entertaining movie for the whole family. The main stars are Dwayne Johnson as Jack Bruno, AnnaSophia Robb as Sara, Alexander Ludwig as Seth, Carla Gugino as Dr. Alex Friedman and Ciarán Hinds (from Rome on HBO) as the government agent chasing the kids. Garry Marshall has a great supporting role that adults will get a kick out of. The actors who played Tony and Tia, Iake Eissinmann (who initially spelled his name Ike Eisenmann) and Kim Richards in the original "Escape to Witch Mountain" have a small cameo in the movie. Iake plays the sheriff of a small town and Richards plays the waitress that helps them. Dwayne Johnson is excellent. He plays a Las Vegas cab driver that discovers 2 teens with supernatural powers in the back of his cab. He hesitantly joins the kids in their quest to save their home planet and Earth.
The special effects are amazing. There are a few scenes in the movie where the special effects are outstanding!
What's great about this movie is that you can talk about seeing the original when you were a kid and how it was different from the new version. I loved the original "Escape to Witch Mountain" when I was a kid and thought it was exciting and now my son loves this new version.
My son really liked the movie. He loves "the Rock" Dwayne Johnson. His review is coming soon! The kids will enjoy it and you will enjoy it and you may want to see it again. I can't wait for the sequel.
Stills from the film: Race to Witch Mountain